Polarised Sunglasses as easy as 1 -2 -3
What does 'polarised' mean?
The meaning of the word 'polarised' in association with glasses or sunglasses might be something you have heard of. Yet you are not quite sure what polarised lenses are?
Polarised lenses have a special filter designed to reduce glare, enhance contrast and protect your eyes. They provide additional clarity and comfort, making objects look crisper and details easier to see.
Polarised lenses are slightly darker than standard lenses, which helps reduce eyestrain, particularly in bright light. They also offer the highest level of protection, blocking 100% of harmful UVA/B sun rays.
When is best to wear polarised sunglasses?
Polarised sunglasses are the best option to wear outdoors, especially when you spend a long time near water or snow. Reflection is significantly reduced also when looking at metal and glass objects.
Polarised sunglasses are a great choice for active people who will benefit from an enhanced vision while doing sport. Many athletes choose polarised lenses to improve their vision, and guarantee more safety and a better performance.
Some people who have very light-sensitive eyes (like people with blue eyes) will also find polarised sunglasses extremely beneficial to avoid strain and keep their eyes relaxed.
Choose your polarised sunglasses at Eye Emporium!
At Eye Emporium we can polarise ANY of our range of glasses by replacing the lenses with a polarised tine, this can be done on the Lens Selector page when you begin to order your glasses.
Polarised sunglasses are increasingly popular in the UK, with polarised Ray Ban sunglasses and Carrera sunglasses being many people's favourite choice.
Polarised lenses are available for men's sunglasses and women's sunglasses.
Buy online in all safety with Eye Emporium
We are an authorised designer glasses and sunglasses retailer in the UK, stocking only 100% authentic products. All our frames come with original case and luxury cloth. Buy with confidence on our website, with secure online payment.
If you opt for prescription glasses or sunglasses, consider booking an eye test before making your purchase, to ensure that your prescription is up-to-date.
You could not find the right pair of glasses for you? For more inspiration, you can view all men's glasses or all women's glasses.
Step 1
Find your desired pair of glasses or sunglasses frames. Then click "Select Lenses"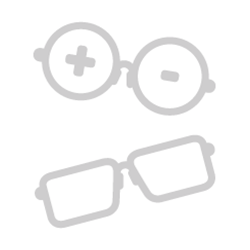 Step 2
Choose whether you would like "prescription" or "non prescription" lenses in your frames.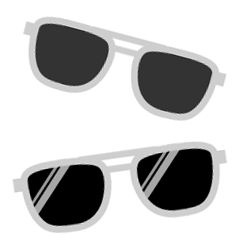 Step 3
Select "Sunglasses" as a tint for your lenses, then select "polarised".
Best Selling Sunglasses
Most of our sunglasses are compatible with a polarising tint, if we cannot handle a specific lens, our customer service team will contact you and we can offer alternatives or find a way to help you out.